Scheduling
The scheduling module manages your projects and subcontractors in a single screen. It provides real time updates and automated notifications to project managers and sub-contractors or which sites should be worked and in what order. It allows your vendors to get a look ahead for scheduling their crews to meet the upcoming demand.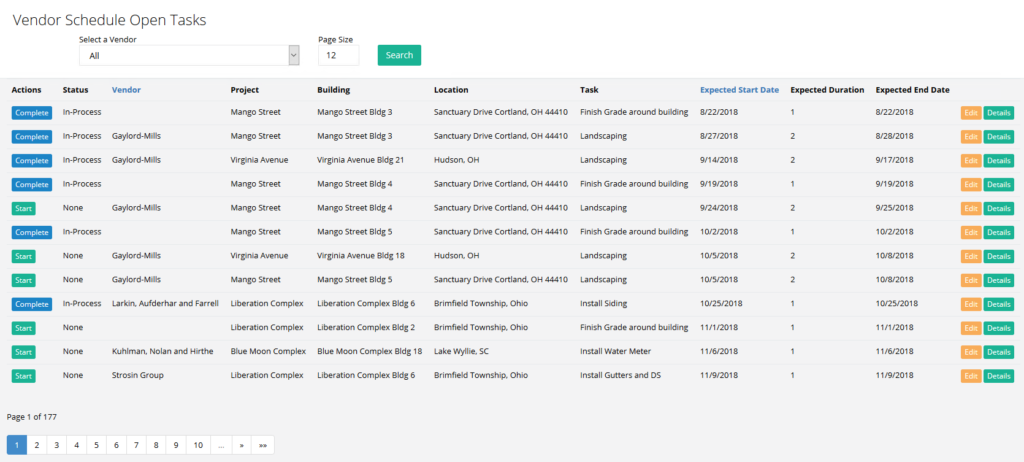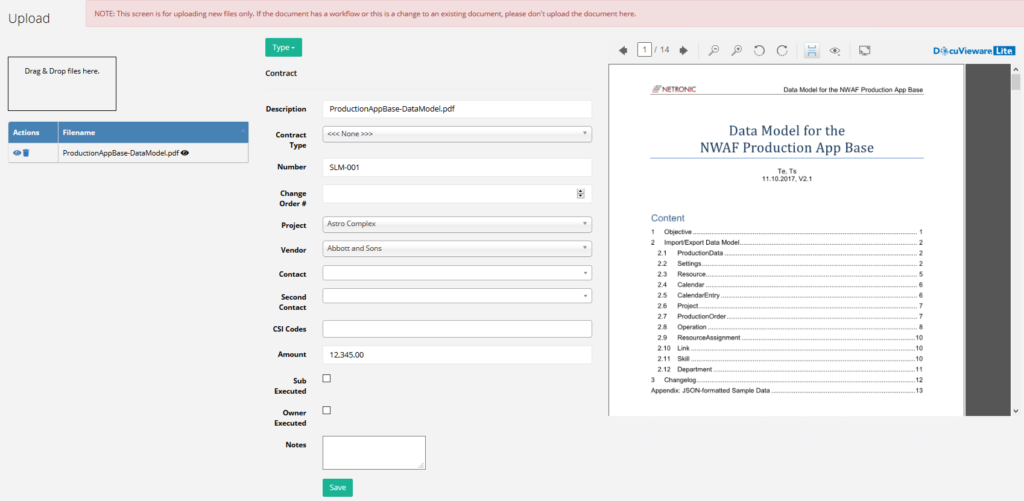 Document Management
With our centralized document management repository in the cloud, your site supervisors and project managers are able to share documents in real time. Your employees and site workers will always have the latest set of drawings to work from which reduces project churn and costly errors. Instant notifications are sent out when new versions are uploaded and ready for use.
Contract Workflow
With our contract workflow module, we eliminate the need to for someone to sling emails back and forth all day. We automate the sending of contracts between the sub-contractor, owner, and project manager. We have a built in annotation and digital signature pad to allow the process to be 100% paperless. The system also alerts the proper departments when a contract is ready in their queue to be signed and filed in our cloud document document repository.